ESPONTANEO 2017
20 a 23 ABRIL
CENTRO CULTURAL OLGA CADAVAL - SINTRA

Foi no ano de 2012 que a companhia de improvisação teatral, Instantâneos, produziu a primeira edição do ESPONTÂNEO. Ao longo das suas 5 edições, o ESPONTÂNEO, foi responsável por trazer até Portugal, dezenas de improvisadores de todo o mundo e afirmou-se como o único evento internacional de improvisação teatral, no nosso país.
O festival mantém como principal força motriz, dar a conhecer ao público português, artistas e espectáculos de referência mundial, que demonstrem de forma inequívoca, o quanto esta arte é heterogénea, eclética e abrangente.
Tudo isto tornou o ESPONTÂNEO numa referência além-fronteiras e faz de Portugal, um ponto de passagem obrigatório para improvisadores de todo o mundo. Esta 6ª edição traz até ao Centro Cultural Olga Cadaval, um dos melhores cartazes do universo da improvisação teatral da actualidade.

Por isso, divirtam-se e aproveitem esta viagem única e improvisada, sempre em direcção ao desconhecido.
Bem-vindos ao ESPONTÂNEO 2017!
20th to 23rd APRIL
CENTRO CULTURAL OLGA CADAVAL - SINTRA
The first edition of ESPONTÂNEO was produced in 2012 by the theatrical improvisation company Instantâneos. Over its five editions, ESPONTÂNEO, was responsible for bringing to Portugal dozens of improvisers from all over the world and has stated itself as the sole international event of theatrical improvisation in the country.
The festival's main driving force continues to be to present world reference artists and performances to the Portuguese audience that show in an unambiguous way how much this art is heterogeneous, eclectic and wide-ranging.
All this has made ESPONTÂNEO a reference across borders and makes Portugal an essential crossing point to improvisers from all over the globe.
This 6th edition brings to Centro Cultural Olga Cadaval one of the best displays of the actual theatrical improvisation universe.

So, enjoy yourselves and seize this unique and improvised voyage always leading towards the unknown.
Welcome to ESPONTÂNEO 2017!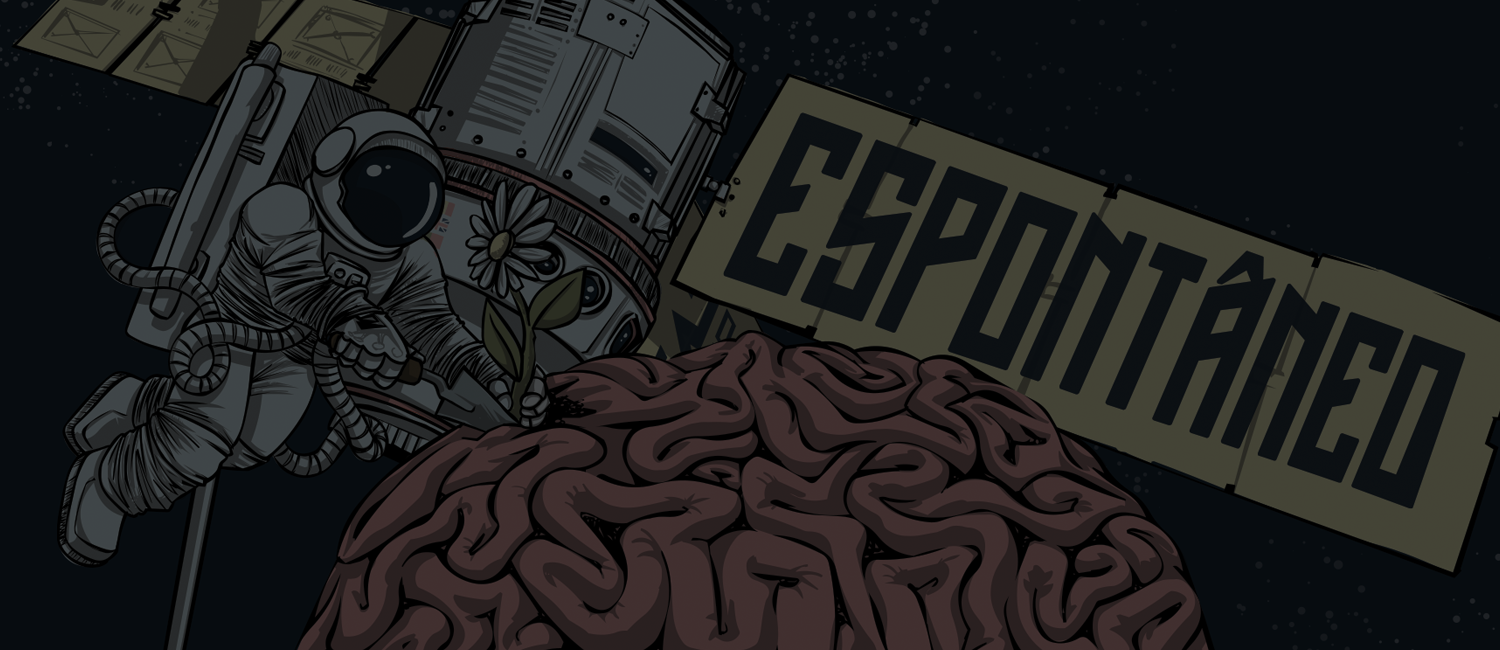 Veja aqui as edições anteriores



Check our previous editions


20 ABRIL 20th APRIL
Quinta-Feira Thursday

21h30
LEG WARMERS
Maria Peters
Rhiannon Vivian
Joe Samuel

22h30
MISTER IMPRO
21 ABRIL 21st APRIL
Sexta-Feira Friday

21h30
IMPRO ENSEMBLE
Elenco Internacional

22h30
MESSING WITH A FRIEND
Maria Peters
Susan Messing
Susan Messing é uma das mais proeminentes improvisadoras dos Estados Unidos.
22 ABRIL 22nd APRIL
Sábado Saturday

21h30
LES IMPRO-MISERABLES
Elenco Internacional

22h30
PASSAGEIRO
Gustavo Miranda
César Gouvêa
Andrés Giraldo
23 ABRIL 23rd APRIL
Domingo Sunday

21h30
IMPRO LIGHTBOX
Franck Buzz
Thomas Ury
Elenco Internacional
Franck Buzz é cofundador e director artístico do SUBITO, o principal festival internacional de improviso de França. Criou o formato "Impro Lightbox", no qual as atmosferas criadas pela luz, são o ponto de partida para cenas improvisadas. Em 2015, este espectáculo ganhou Troféu do Júri, no Impronale Festival (Alemanha).
INTERVENIENTES
PARTICIPANTS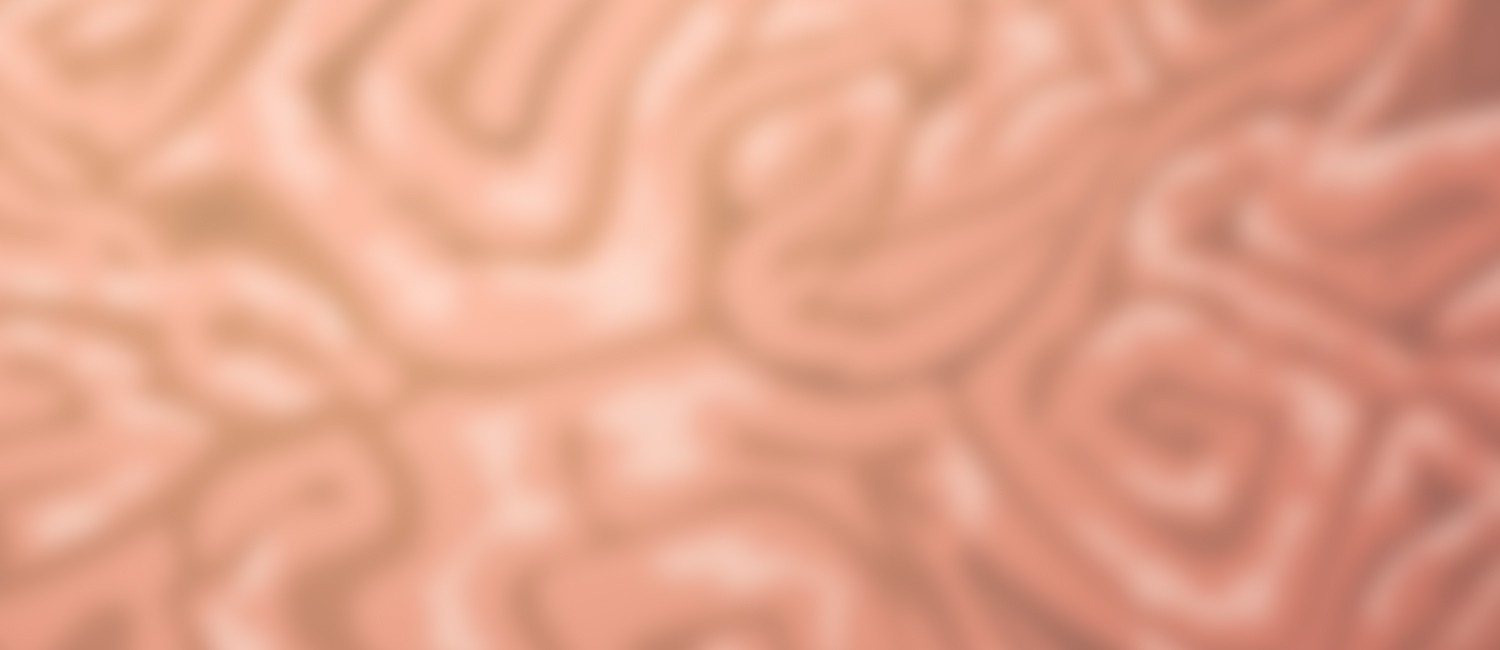 IMPRO ENSEMBLES


Como já vem sido hábito, ao longo do festival, o público será brindado com diversos ensembles dos artistas convidados, que se unem em palco para improvisar surpreendentes e originais formatos. Os momentos únicos criados em palco, são a demonstração prática, que a improvisação não olha a barreiras linguísticas e culturais.


As a common practice of the past editions, during the festival the audience will be offered several ensembles of the guest artists who join on stage to improvise surprising and original formats. The singular moments created on stage are a practical demonstration that improvisation has no linguistic nor cultural barriers.

WORKSHOPS

O ESPONTÂNEO, afirma-se não só como um festival de improvisação teatral, mas também como um espaço aberto, de partilha de experiências e de formação.
Como tal, ao longo dos 4 dias do festival, irão ocorrer diversos workshops intensivos, sempre ligados à temática da improvisação.
Estas oficinas serão leccionadas por experientes artistas internacionais e serão oportunidades únicas de partilhar, aprender e explorar, com alguns dos maiores mestres mundiais do improviso.
As portas estão abertas a todos, sejam profissionais, amadores e ou simplesmente curiosos. As inscrições deverão ser efectuadas através do e-mail: [email protected]

A participação nos workshops está sujeita a reserva antecipada e sujeita ao numero de lugares disponíveis

ESPONTÂNEO it´s not only about performances and shows.
It has also a variety of workshops and masterclasses, from some of the most experienced improvisers in the world. In it´s 6th edition, ESPONTÂNEO offers the possibility of learning, with some of the best, that´s the reason you must apply, to participate in the following workshops. Inscriptions at [email protected]

Maria Peters and Rhiannon Vivian
INTRODUCTION TO IMPROVISED SINGING

20 ABRIL / 20th APRIL
15h00 às 18h00 / 3pm to 6pm
MU.SA - Museu de Arte Moderna de Sintra
30€

Este workshop das improvisadoras inglesas, Maria Peters e Rhiannon Vivian, irá lançar as bases para a criação de canções improvisadas e de estruturas rítmicas.
Através de simples jogos musicais, os participantes conseguirão construir canções improvisadas, criadas no momento.
Não é necessário possuir qualquer formação em canto para frequentar esta oficina. O workshop é lecionado em inglês.
Learn the basics of musical improvisation in a fun and supportive workshop. This class is for all levels. You don't have to be able to sing to do this class.
English spoken workshop.
Franck Buzz & Thomas Ury
IMPROLIGHTBOX

21 ABRIL / 21st APRIL
15h00 às 18h00 / 3pm to 6pm
Centro Cultural Olga Cadaval Auditório Acácio Barreiros
30€

O improvisador francês Franck Buzz, irá leccionar um workshop único, dedicado à dinâmica entre o actor e a luz em palco.
Os participantes desta oficina, serão desafiados a explorar o potencial da iluminação cénica e a transformá-la em força emocional. A usar a luz, como se esta fosse um parceiro em palco. Este surpreendente workshop irá demonstrar como um simples elemento técnico, como a luz, pode potenciar a espontaneidade, a surpresa e a fisicalidade. O workshop será lecionado em inglês.
The french improviser Franck Buzz, will lecture a workshop about the use of scenic light, as a powerful tool, for the improviser. Explore the potential of light, as a scene partner and an inspiration to create improvised scenes.
English spoken workshop.
Maria Peters and Rhiannon Vivian
FINDING THE FUNNY

22 ABRIL / 22nd APRIL
10h00 às 13h00 / 10am to 1pm
MU.SA - Museu de Arte Moderna de Sintra
30€


Este workshop é concebido, para ajudar os improvisadores a descobrir o lado cómico das cenas improvisadas e aprofundar essa busca.
Através de jogos, que exploram a criação da personagem e das relações em cena, os participantes poderão aprofundar diversas técnicas, que exponenciam a criação de cenas dinâmicas, impactantes e divertidas.
O workshop é lecionado em inglês.
This workshop will help you to find what's funny in the scene and build upon the laughs. We'll look at 'heightening' and having fun with 'character & relationship games'.
English spoken workshop.
Susan Messing
SUSAN MESSING MASTERCLASS

22 ABRIL / 22nd APRIL
15h00 às 18h00/ 3pm to 6pm
MU.SA - Museu de Arte Moderna de Sintra
50€

A lendária improvisadora de Chicago, Susan Messing, apresentará uma masterclass de improvisação teatral, dedicada em especial a improvisadores experientes. Nesta masterclass, Susan Messing, irá partilhar muito da experiencia que acumulou, em mais de 30 anos de carreira, nos quais leccionou em escolas míticas como o i O West, o Second City ou o Annoyance Theatre. Esta é uma oportunidade única de poder aprender com um dos nomes, que ajudou a escrever a história da improvisação teatral contemporânea.
O workshop é lecionado em inglês.
Susan Messing will teach one amazing masterclass about improvisation, where she will sahre some of her large experience. With more than 30 years as an improviser, Susan Messing teaches at legendary improv schools such as The Second City, iO West and the Annoyance Theatre.
Javier Pastor
FÍSICA, MAGIA E PONTOS DE VISTA

23 ABRIL / 23rd APRIL
15h00 às 18h00 / 3pm to 6pm
MU.SA - Museu de Arte Moderna de Sintra
30€

Este workshop aborda as leis físicas que criam a acção em cena, tais como a casualidade e a simultaneidade. Explora aspectos tão diversos como o "efeito borboleta", personagens activos que tomam decisões, os universos paralelos, a selectividade visual do espectador, os planos, o foco, as repetições, entre tantos outros. Para além destas ferramentas, o workshop abrange ainda o desenvolvimento de códigos cénicos relacionados com poderes mágicos, tais como; a invisibilidade, o controlo mental, a telepatia, parar o tempo, o teletransporte, etc…
O workshop será lecionado em inglês.
This workshop works with the physic laws that create action in the scene, such as casuality and simultaneity. It explores such diferent aspects as the "butterfly effect", active characters that take decisions, parallel universes, visual selectivity of the audience, the focus, repetitions, among so many others. Beside these valuable tools, the workshop will also include the development of scenic codes related with magical powers, such as: invisibility, mental control, telepathy, time freezing, teletransportation, etc…
English spoken workshop.


ORGANIZAÇÃO
ORGANIZATION
A organização do ESPONTÂNEO é realizada pela companhia profissional, Instantâneos.
Os Instantâneos são os grandes impulsionadores deste projeto desde a sua estreia. Fruto do trabalho constante ao longo dos anos, esta companhia idealizou o festival e consolidou uma rede de contactos internacionais, que permitiram que em 2015, o ESPONTÂNEO se unisse ao reconhecido festival de improvisação de Madrid, o FESTIM e juntos criassem o maior evento de improvisação teatral da Peninsula Ibérica.
O festival é co-produzido com a Câmara Municipal de Sintra, que desde o primeiro momento acolheu de braços abertos, a ideia de receber no Centro Cultural Olga Cadaval, o único evento nacional de improvisação teatral.
. . .

The portuguese improve company Instantâneos, is held responsible for the organization of the ESPONTÂNEO festival.
Since the first edition, the company has worked hard to build a solid network of contacts worldwide. This allowed, that in 2015, the ESPONTÂNEO festival and the Spanish improvisation festival FESTIM, joined forces and became the biggest event dedicated exclusively to the theatrical improvisation.
The festival relies on the essential co- production of Sintra Municipal Chamber, that accepted with open arms the idea of welcoming, at Centro Cultural Olga Cadaval, the sole national event of theatrical improvisation.


. . .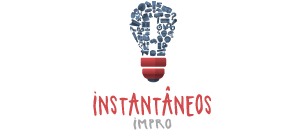 20 Abril a 23 Abril no Auditório Acácio Barreiros
Centro Cultural Olga Cadaval. Sintra
20th April to 23rd April : Auditório Acácio Barreiros
Centro Cultural Olga Cadaval. Sintra

Preço dos espectáculos: 10€

Single show: 10€





RESERVAS/INFORMAÇÔES BOOKING/INFO
Centro Cultural Olga Cadaval: 219107118
Ticketline: 1820 (24 hrs) | +351 21 794 14 00 (a partir do estrangeiro/from abroad)

BILHETES À VENDA /TICKETS:
bilheteira do Centro Cultural Olga Cadaval,
www.ticketline.pt, Fnac, Worten, El Corte Inglés , C. C. Dolce Vita, Casino Lisboa, Galerias Campo Pequeno, Ag. Abreu, A.B.E.P., MMM Ticket, C.C. Mundicenter, U-Ticketline, C.C.B, Shopping Cidade do Porto, Lojas NOTE e ASK ME Lisboa.

O programa pode sofrer alterações por motivos imprevistos.

Classificação etária M/16

Não sabe onde fica? Não há problema, nós ajudamos!
Don't know how to get to the Festival? We help!


INFORMAÇÕES / INFORMATION
Centro Cultural Olga Cadaval
219107118